The Mortimore Prize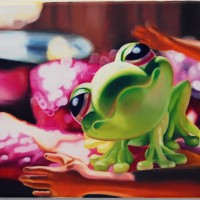 I am pleased to announced that my painting, 'Underneath your Current' has been chosen as a finalist in this years Mortimore Art Prize. So if you are in Dubbo you can see it at St Brigids Hall, from September 26th to October 17th.
Posted on Tuesday, September 28th, 2010 | Filed under Exhibitions.
Leave a Reply
You must be logged in to post a comment.