Posted November 23rd, 2010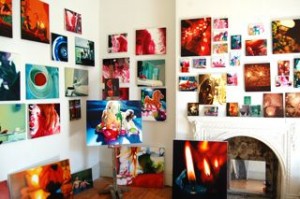 I invite you to an exhibition in my new studio to show off my fantastic new space and give people a chance to see a wide range of my work, old and new.
The studio will be open on Sunday 5th December from 2-6. Please come and join me for a pleasant afternoon of art, some nibbles and a few glasses of natural wine compliments of Natural Selection Theory. Feel free to bring your kids and friends.
The Studio is located at Stonevilla Studios 19 Railway Road, Sydenham.
Entry is via Henry Street and Railway Lane at the rear of the building. Its an easy walk from Sydenham station or a quick busride or drive up the Princes Highway. Look out for the Villa and the old church across the road in the middle of the parkland just off the Princess Highway.
I hope to see you there!
Posted in Exhibitions | Subscribe to RSS Feeds